CANDACE DANTES
In celebration of Black History Month, we have partnered with some astounding cowboys and cowgirls of color to share their impact on the industry.
Candace Dantes is a fourth-generation farm girl and award-winning journalist based in the Georgia Black Belt Region. Raised on her great-grandparents' cattle farm, Candace's family still owns and contributes to the land. Her journalism journey sparked on great-grandmother's front porch. Capturing all the community and church news of Smalltown USA, the Southern belle fell in love with storytelling of rural Black America.
She majored in print journalism and minored in African-American Studies to give agency to Black farming and cowhand culture in traditional and new media. Using the power of the digital pen, she has collaborated with global brands like London's Black Beauty & Hair Magazine and M&C Saatchi. Back home with U.S. Department of Agriculture research grant Black Farmers' Network, Wrangler, Durango and Visit Fort Worth. Currently, she serves as marketing and communications manager for national nonprofit Outdoor Afro.
(Images by Kevin Dantes)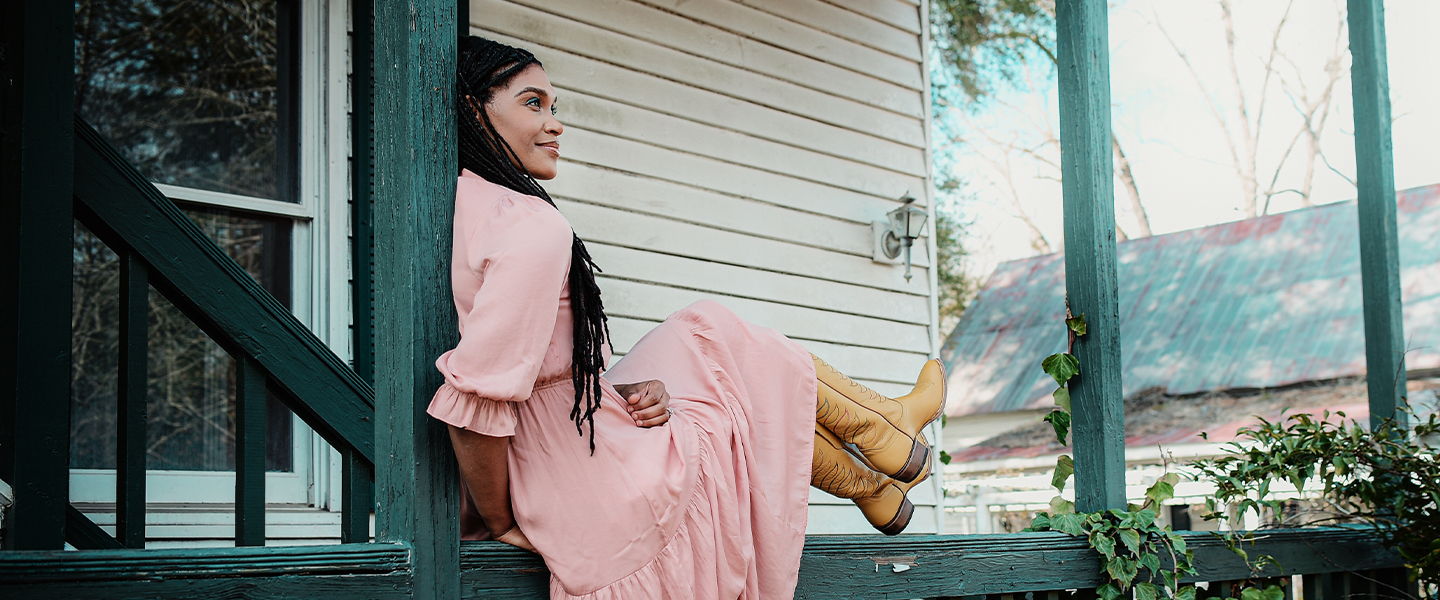 What does Black History Month mean to you?
"Well, Black history is all day, every day for me. I live it through my ancestors daily. At an early age, my family grounded me in how historically rich and resilient my culture is. I've been in tune with our generational contributions to this planet for a while now."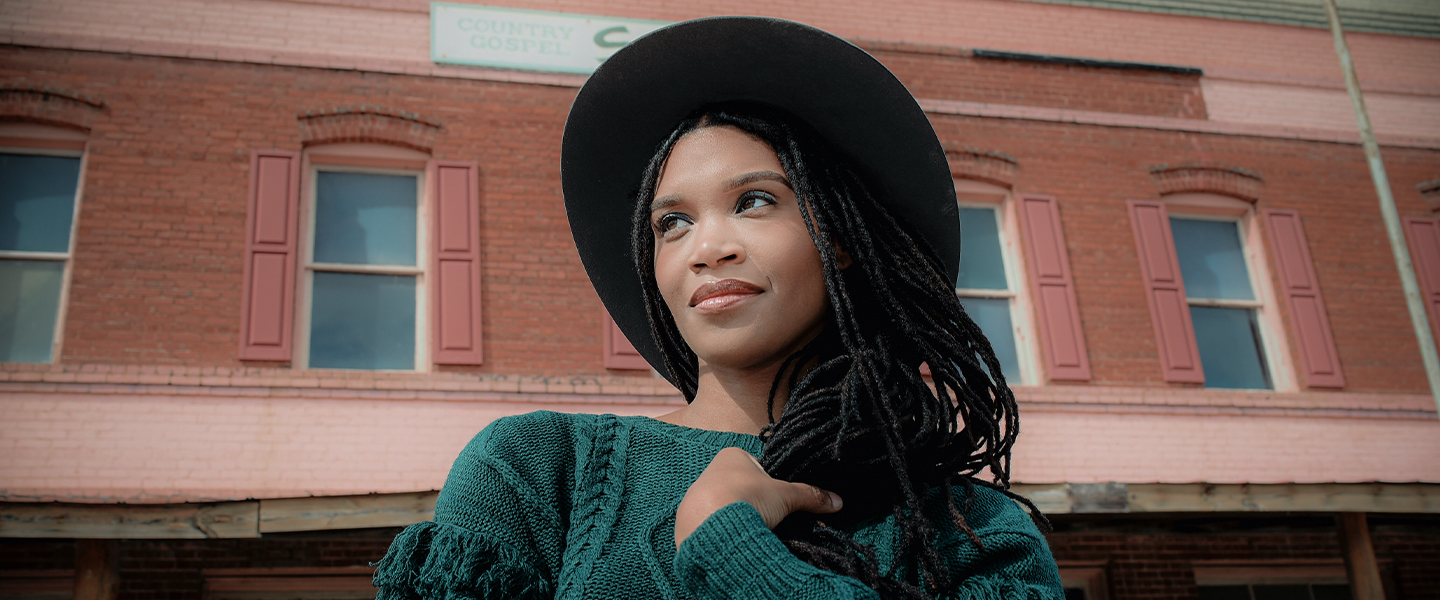 What is your favorite part about the western lifestyle?
"The fervent connection we have to our land, wildlife and waters from the East to West Coast. Hands down horseback riding. Rodeoing as a spectator and reporter. The fashion. Don't get me started on Western fashion. My wardrobe (which I call a healthy addiction to feel better about the situation) pulls from the elders, the '80s and modern times to celebrate this lifestyle wayback when to now."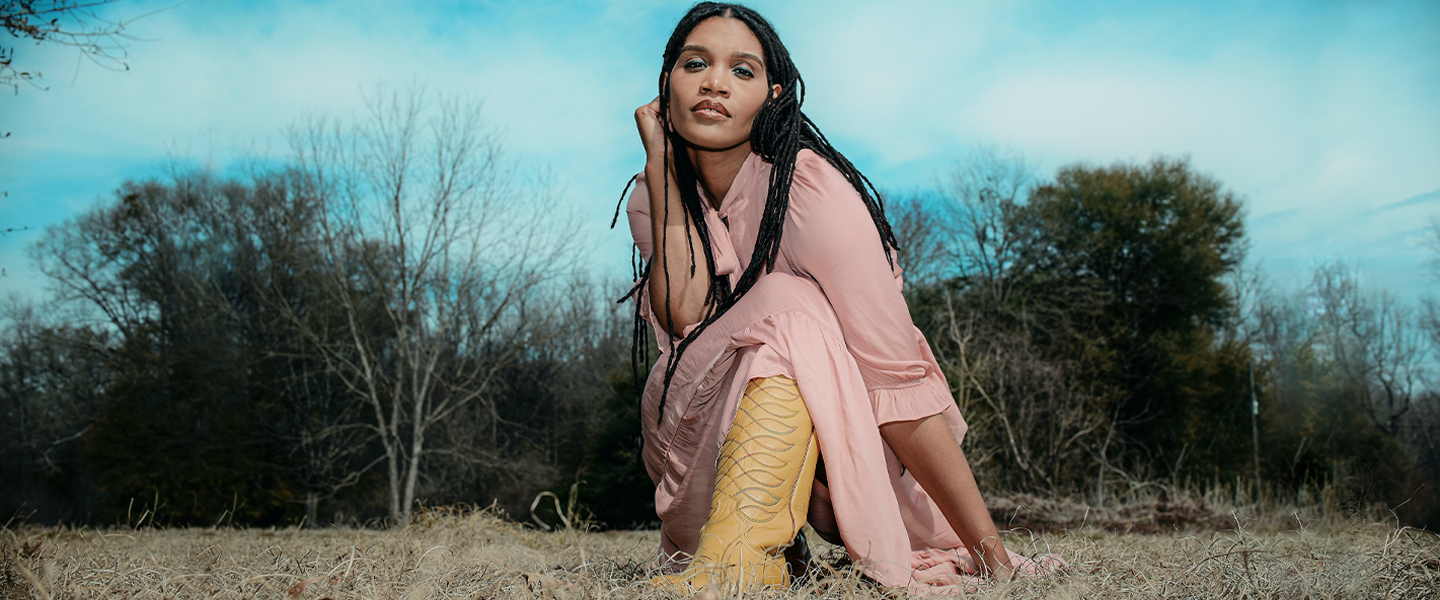 What cowgirl values do you live by?
"Following The Most High. Honoring my father and mother, who are my creative muse. Living out my lifetime as a loyal and loving wife, mother, sister, cousin, friend. Remaining a woman of my word. Uplifting rural, agricultural communities by authentic storytelling."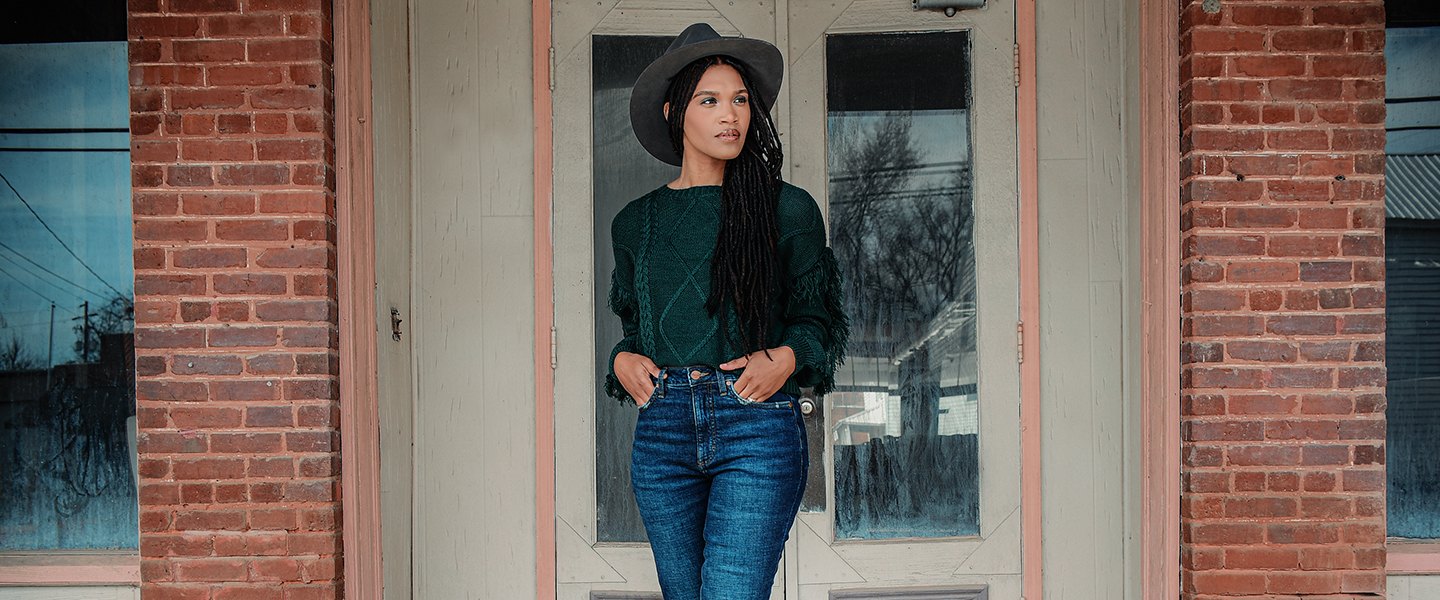 What is the legacy you hope to leave behind?
"A print and digital paper trail that Black farming and cowhand culture in the rural South existed. Is existing. And will continue to exist even if institutions refuse to respect or acknowledge our existence throughout history. That through storytelling, our extraordinary lives, discoveries and creations are given credit where credit is due. Black people are pioneering people, especially in agriculture. I hope my research work as a 21st-century journalist, reporter and writer becomes so compelling that future creatives will want to amplify it and document newer stories after I'm long gone."
Want to learn more about Candace?