Road to the Horse Boot Giveaway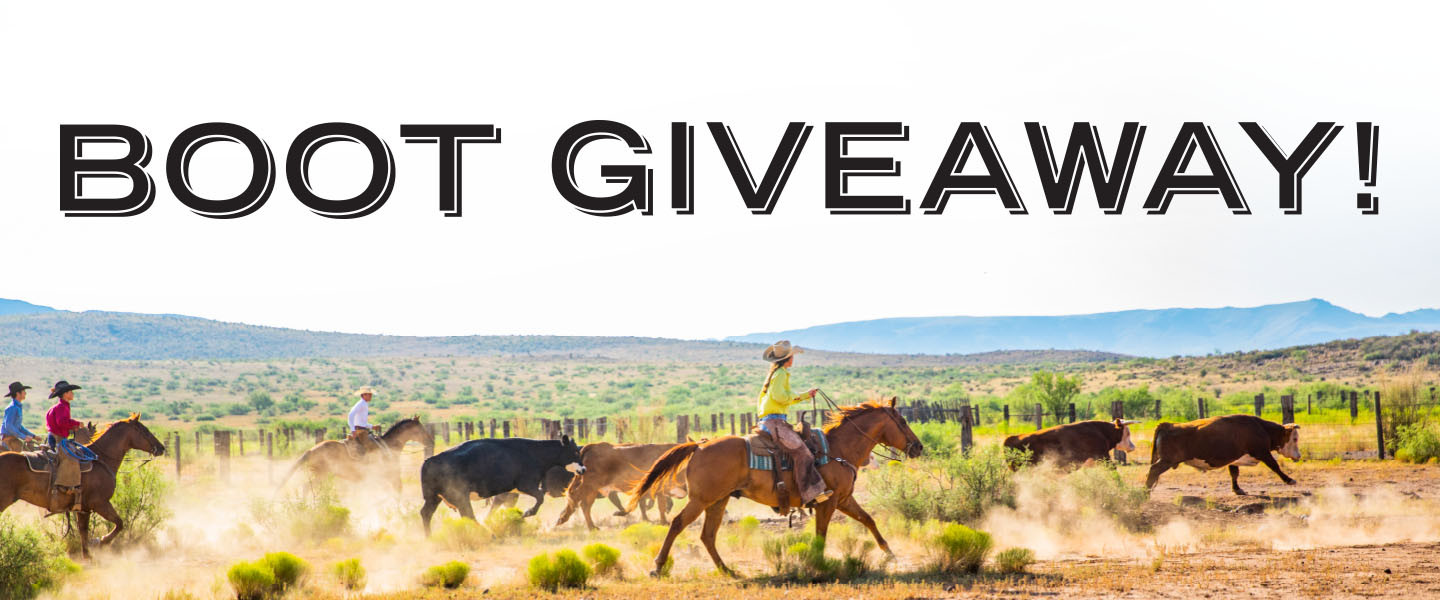 To kick off our new partnership with The Cowboy Channel, we are giving away three pairs of boots during the Road to the Horse event!
The Road to the Horse takes place from Thursday, March 25 to Sunday, March 28 in Fort Worth, TX. The inaugural live broadcast of the event is available exclusively on the Cowboy Channel and will be taking place at Cowtown Coliseum in the heart of the Fort Worth Stockyards for the first time ever.