Miss Rodeo America, Inc.
The Official Spokesperson for the Rodeo.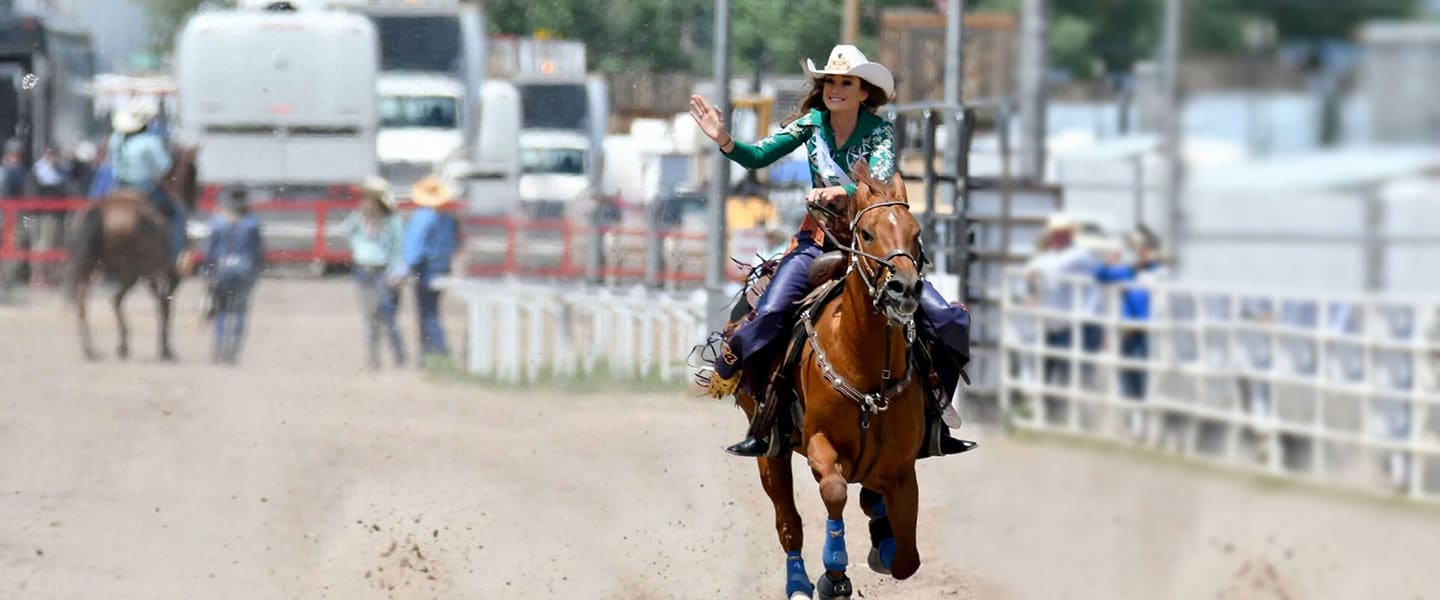 Since 1990 we have been the "official footwear" partner of Miss Rodeo America, Inc. Like Justin Boots, Miss Rodeo America (MRA) strives to support the great west's rodeo tradition along with the lifestyle that comes with it.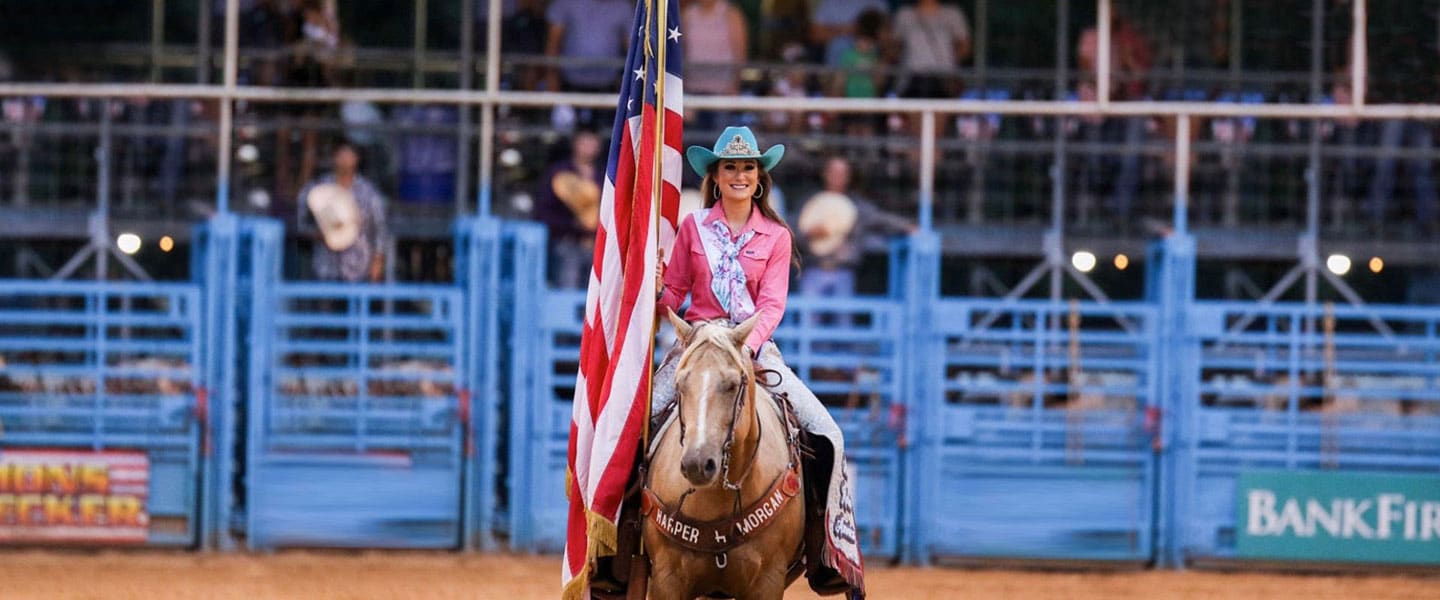 Every year the annual pageant competition takes place in conjunction with the Wrangler National Finals Rodeo in Las Vegas, NV searching for a deserving young lady who processes the unique qualities necessary to be crowned MRA.
Once selected, MRA travels more than 100,000 miles across the US annually serving as the official spokesperson and ambassador of the Professional Rodeo Cowboys Association (PRCA). In addition to attending at least 100 rodeo performances, MRA makes numerous community appearances, educating the public about the sport and opportunities available within the industry.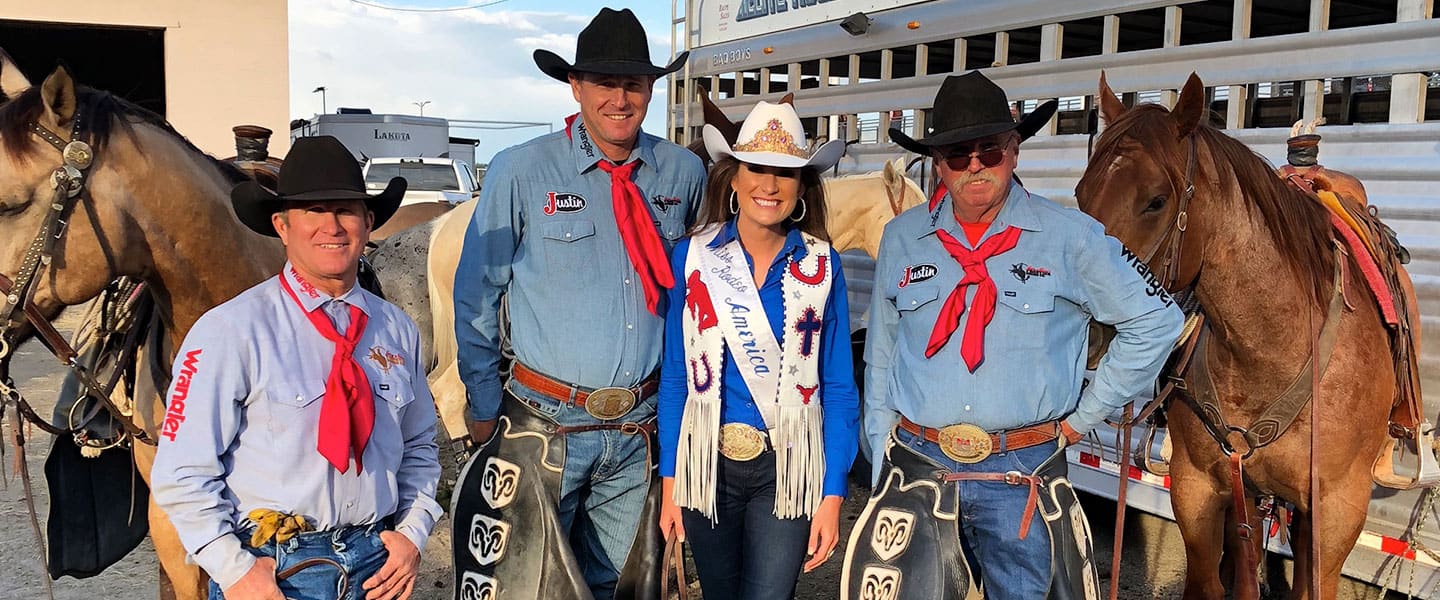 We at Justin Boots take great pride in providing financial support to the MRA for their business operations as well as co-sponsoring the MRA's color autograph pictures. Additionally, we provide a wardrobe of Justin Boots to the reigning Miss Rodeo America and a pair to each of the four runner-ups. Every state queen competing for the MRA title is also awarded a pair of Justin Boots.