Women's Professional Rodeo Association
One of the world's largest rodeo sanctioning bodies exclusively for women.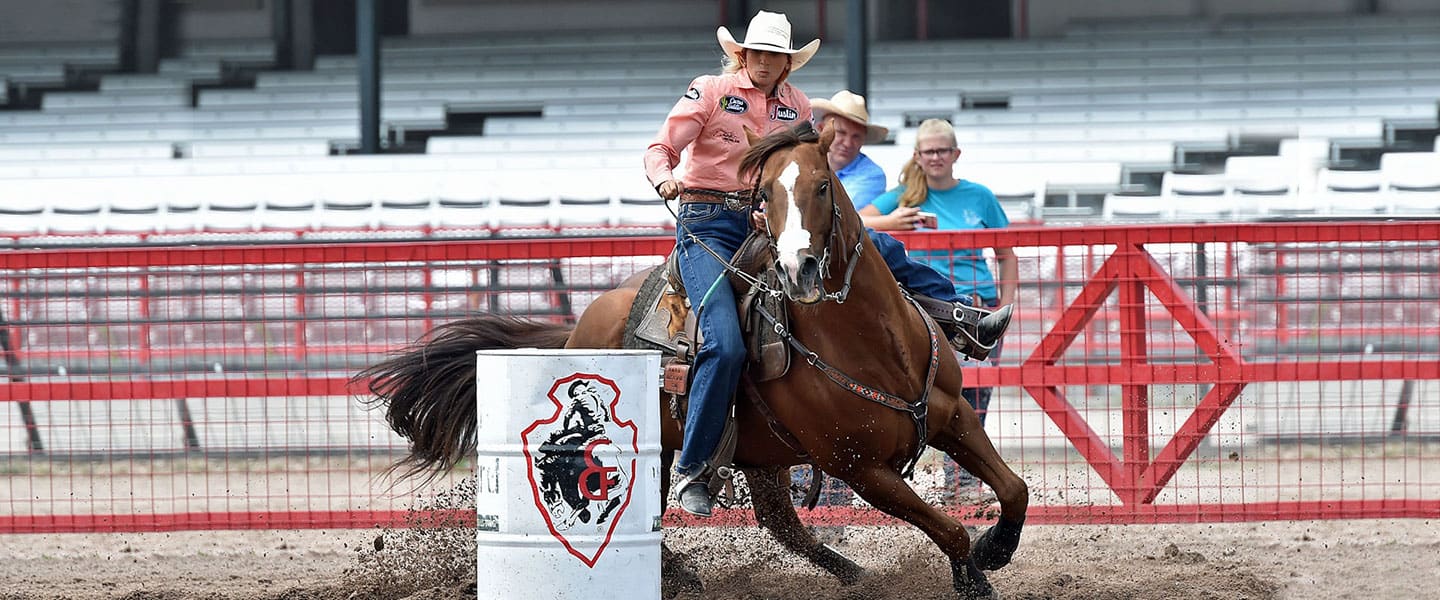 Since 1993, we have partnered with the Women's Professional Rodeo Association (WPRA), the oldest women's sports organization in the country. Every day, the WPRA provides opportunities for women across the US and Canada to compete in timed events of barrel racing, team roping, breakaway roping, and tie-down roping.
As part of our partnership, we support the WPRA's annual Best Footing Awards program. This program is designed to promote the best possible 'ground' (arena conditions) for the barrel racing event. WPRA contestants vote on the best ground and most improved ground within their respective rodeo circuits each year.
The top three winning committees in each circuit of the twelve (12) WPRA Pro Rodeo circuits is award a cash prize and Justin Boots are also awarded to the first place winners.
Every year, we also provide each of the top fifteen WPRA barrel racers with a pair of boots.
For more information on the WPRA visit www.wpra.com.